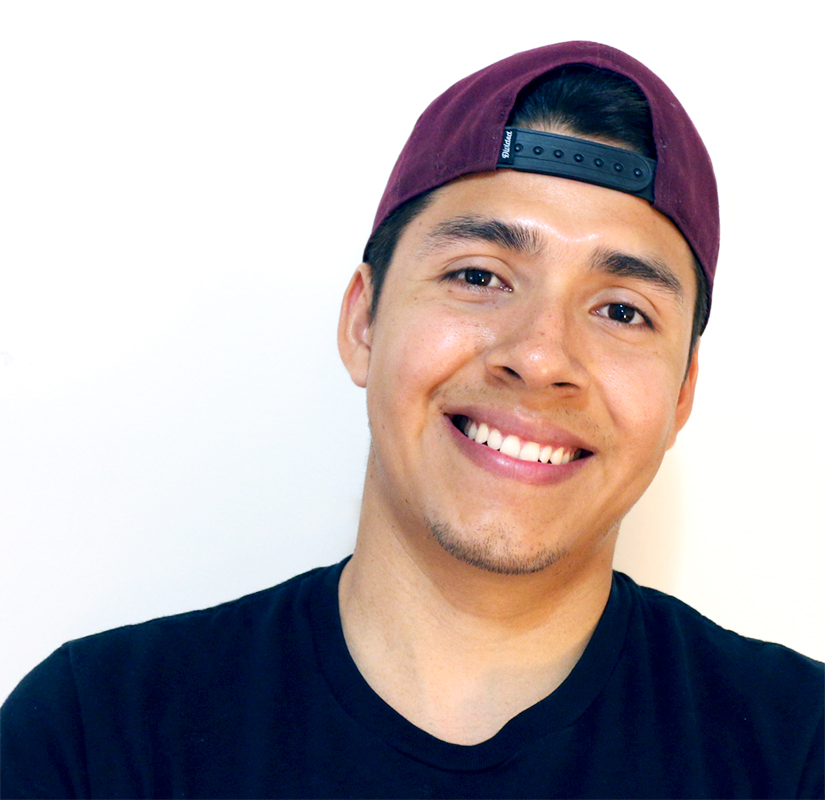 What education did you have before you took the Visual Effects for Film and Television course?
Prior to this program I graduated from the School of Media and Design at Algonquin College in Ottawa Ontario. After I worked in graphic design and motion graphics in small to mid-sized studios. My world consisted of mostly 2D work done in Photoshop, Illustrator and After Effects. The whole time while working as a graphic designer I felt the need to push it a bit further and make the transition into 3D applications such as Maya and 3DS Max. This is where Seneca's VFT program came into play, only they took it a bit further.
Tell us a bit about your experience at the college.
The professors are a gold mine of knowledge, but with my batch being one of the largest they've accepted in a while, I had to resort to the support of my classmates due to the limited one on one time with the teachers. I won't sugarcoat it, the workload can get intense and a little overwhelming at times especially with all of the different things you're expected to learn as a new VFX artist, but you just have to sit tight and be patient. Eventually everything falls into place and before you know it, you've learned more than you think.
Evenings can easily turn into late nights the deeper you get into a project, but you'll most likely have company as everyone bounces ideas off of one another into the late hours of the night. In only 8 months, you have to grasp all of the concepts in order to create a solid demo reel in the end, and I couldn't have done this without the support of my classmates. So make sure to make friends in the lab!

How do you use the education you got at Seneca in your job today?
Since I specialized in FX and dynamics, I still look back to files we used in class for reference. The classes will give you a great idea of what's expected of you in the workplace in terms of workflow and optimization of files and organization. Pretty much everything I learned in class I've been using in the workplace, and there's still much more to learn.

What advice would you give potential students who are thinking of taking the course?
If I was to give anyone advice about taking this course, is to be patient, persistent and to ask questions! You'll be receiving such an
overload of information you'll feel like your head is about to launch off your body. Be welcoming of all of the information being thrown
at you and never turn down help or feedback. Some of the steps towards creating a great piece will consist of late nights of pulling your
hair out in frustration. Not everything turns out the way you want, and especially not on the first try, but keep at it. It's all worth it in the
end.
Brush up on Maya dynamics, modelling, compositing software like Nuke, download Houdini, tracking software and other 3D
applications that will introduce you to concepts and 3D jargon that I never knew existed until I set foot in the classroom. A lot of the people
that did the best in my batch, were the ones who had some prior knowledge of at least one of these programs. Before you know it, you'll
be finished and feel proud of those 2 minutes that make up your demo reel.
(Written in 2016)