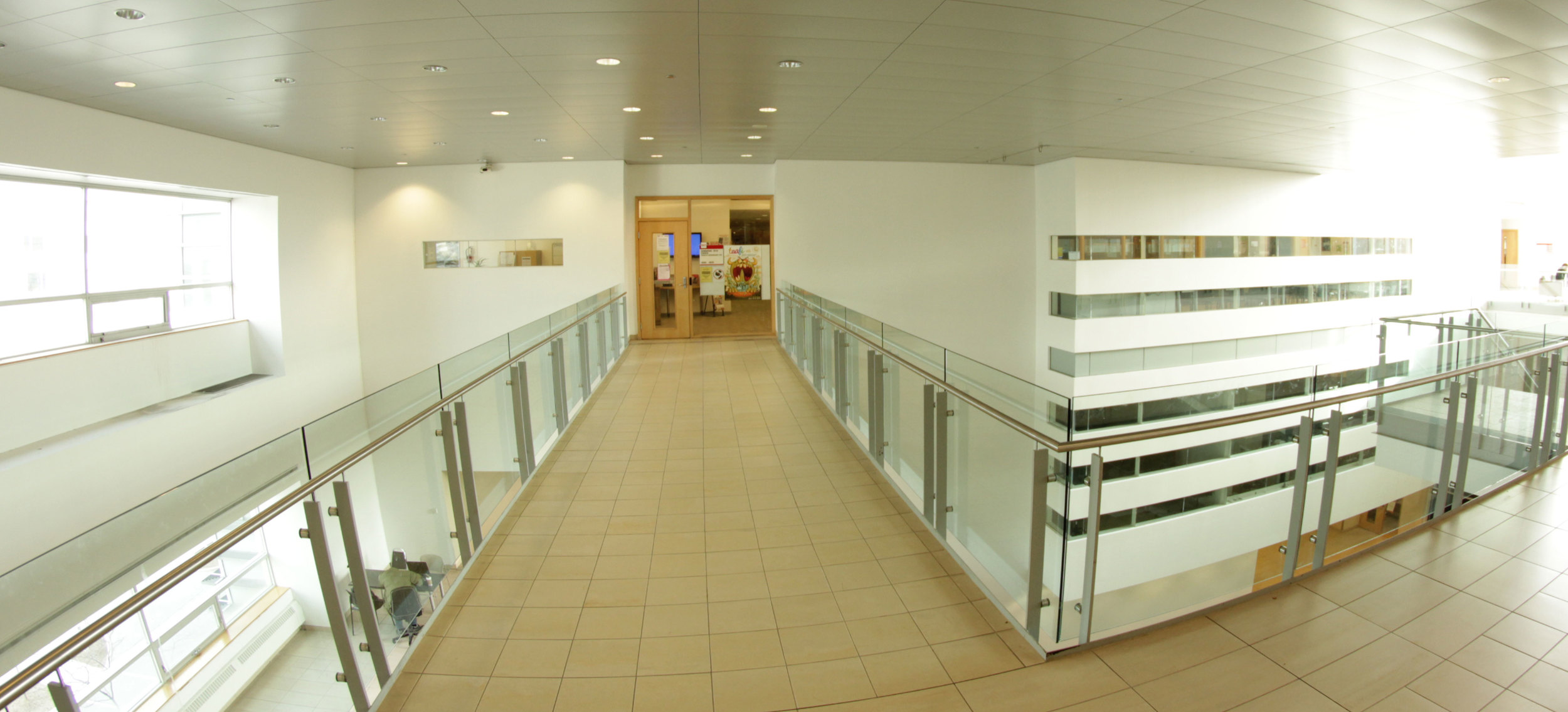 Program Overview
This page contains a description of the Visual Effects for Television and Film program at Seneca College, located on the Campus of York University in Toronto, Ontario, Canada.  
Program Overview
The Visual Effects for Film and Television program is designed to teach students to become professional visual effects artists. This intensive eight month course will give students the knowledge to create a professional demo reel designed to show off their skills and get employed at visual effects studios around the world.
Industry standard software such as Maya, Nuke and Houdini are the core tools that students will become proficient in. Students will be introduced to fundamental and advanced techniques of compositing, 3D content creation and integration with live action footage.
Each class will consist of hands-on demonstrations, case studies, exercises and projects, taught by industry professionals. Classes are taught in a computer lab environment with 24-hour security card access. Currently the program has two intakes a year, one in January and one in September. Some classes may be held on evenings and Saturdays.
You will learn how to:
Plan out your visual effects shot
Shoot your footage
3D Track your footage
Create CG models
Compositing techniques
Please watch the video below for more details about what you will learn in Seneca's Visual Effects program.
The VFT program has a long history of producing production ready graduates. The program has been around for over 15 years, and it's grads have worked on a long list of Hollywood blockbusters. Some of the films that our grads have worked on include:
Hugo, Real Steel, Priest, Alice in Wonderland, 2012, The Mummy: Tomb of the Dragon Emperor, Speed Racer, The Adventures of Tintin, Rise of the Planet of the Apes, X-Men: First Class, Thor, Sucker Punch, The Chronicles of Narnia: The Voyage of the Dawn Treader, TRON: Legacy, Battleship, Game of Thrones, The Hunger Games: Mockingjay, The Shape of Water, Wonder Woman, Power Rangers, Fast and the Furious 8
The Liberal Party of Canada recognized our program for our excellence here
Seneca's Culture of Success
Our grads are working in every Visual Effects studio in Toronto, including shops like Mr.X Inc, SPIN, Soho VFX, Rocket Science VFX, Pixomondo, Guru Studio, and many others.
Our instructors all currently work in the field that they teach in (that's why some classes have to be at night or on weekends, they're working at studios during the day). It's very important to us that our instructors stay current and that they are in touch with a fast moving industry.
The VFT program is always looking for trends in visual effects, and is constantly updating it's curriculum to stay relevant. Seneca was the first Visual Effects program on the East Coast to switch over to Nuke as it's main compositing software back in early 2009. It was also the first local college to incorporate Houdini back into it's core curriculum.