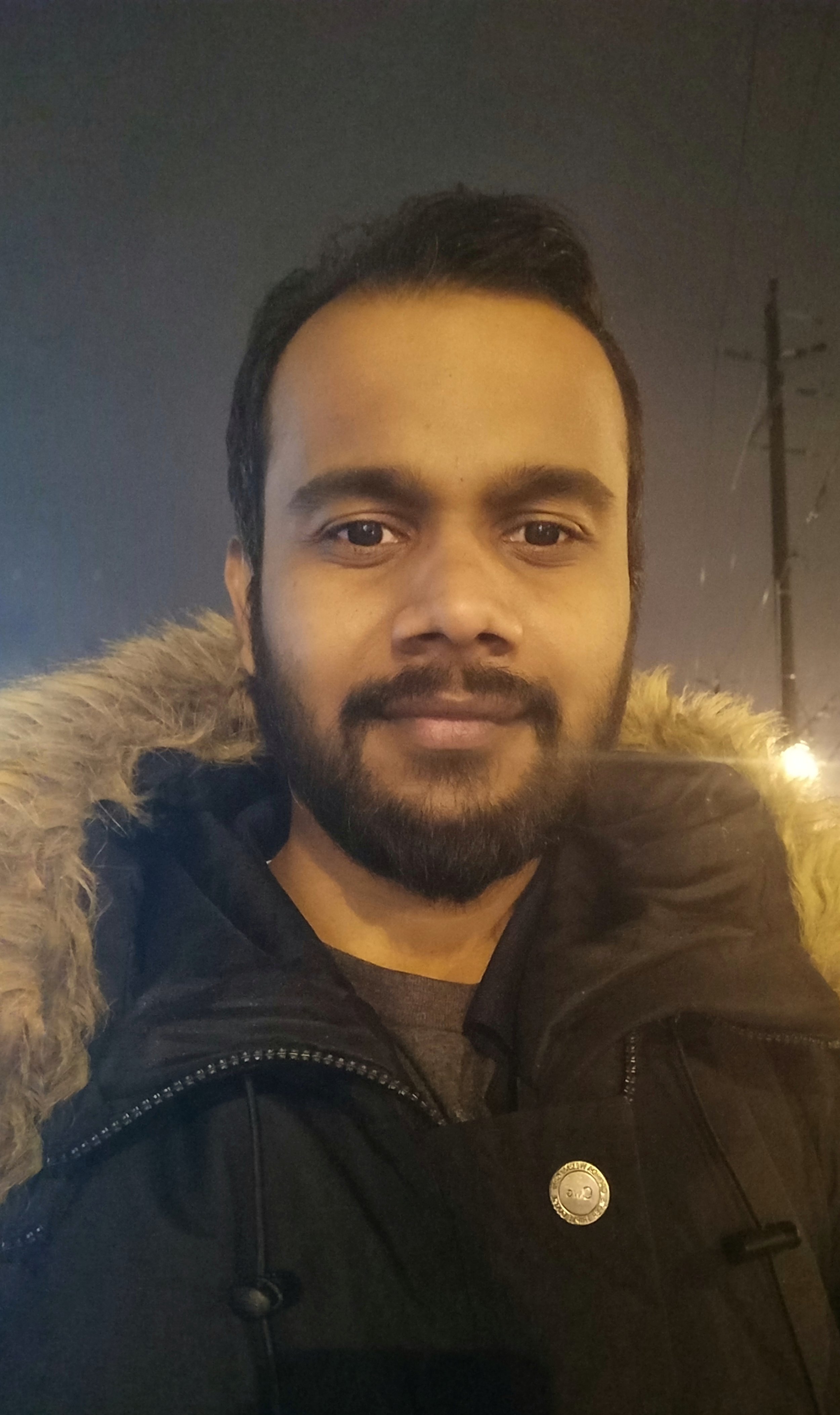 Priyank Parekh -2018
What education did you have before you took the Visual Effects for Film and Television course?
Since the early age I had leaning towards Visual effects as soon as I completed my first Graphic Designing course. Before enrolling for VFT program at Seneca, I completed a Diploma in Visual effects for Film and TV from Frameboxx Animation,India followed by MS degree in Communication studies (specializing in Video Production) from University of Pune. Having worked as a VFX artist & Trainer in the industry, I always wanted to progress myself on higher levels of learning, especially in compositing, that is why I chose Seneca's VFT program.
Tell us a bit about your experience at the college.
My experience at Seneca was one of the best until now. From the day I started my classes, I realized that all the mentors were highly experienced and very helpful. This program was intense, but in the end I realized how helpful it was in becoming a better artist. We were given 24-hour lab access with high configuration workstations which helped us polish our skill sets and gain an in-depth knowledge about the software.

We were also provided extra lessons on VFX shooting along with the prerequisites required to create your own VFX shot. This was only possible because we had full equipment support and green screen rooms provided by Seneca. We also had an opportunity to meet various VFX studio professionals visiting our campus, who gave us insights about their project pipelines and job requirements for budding artists. The VFT program has some of the best mentors working as professionals on senior positions in major studios of Toronto. This indeed helps in gaining the VFX industry insights.
How do you use the education you got at Seneca in your job today?
Right after completing the VFT program I was contacted by 4 studios in Toronto, and I was happy to see that Seneca grads were much valued in the VFX industry. So, I chose to join PIXOMONDO as a compositor and was excited to work on blockbuster titles.
The troubleshooting techniques and software tricks that I learned at Seneca help me today in the industry to succeed as a compositor. It is still a learning journey but the VFT course is a catalyst in gaining quality knowledge from industry experts right before beginning your career in VFX.
What advice would you give potential students who are thinking of taking the course?
My suggestion to prospective students is be curious and passionate about what you do. Do as much homework as you can before joining the program which in turn will help in learning concepts quickly. You must utilize the mentors' expertise to the fullest to clarify your doubts and queries as they have immense knowledge and experience to learn from. In the duration of program there is so much to learn and explore that you will be having sleepless nights to catch up with the learning.
However, by the end of the first semester, you will have a clear picture of the specialization that you want to pursue as your career. Its better to start working on your VFX showreel from the beginning of 2nd semester as you can get your VFX shots reviewed by mentors & make necessary changes in the given timeline. This in-turn helps in grabbing any job opportunities that come across in this very competitive VFX market.

Make the best use of all the exposure that you get here at Seneca to achieve your career goals.
Wishing a Best of Luck to all the budding VFX artists and their success here at Seneca!
Cheers!
Priyank Parekh

(Written in 2019)