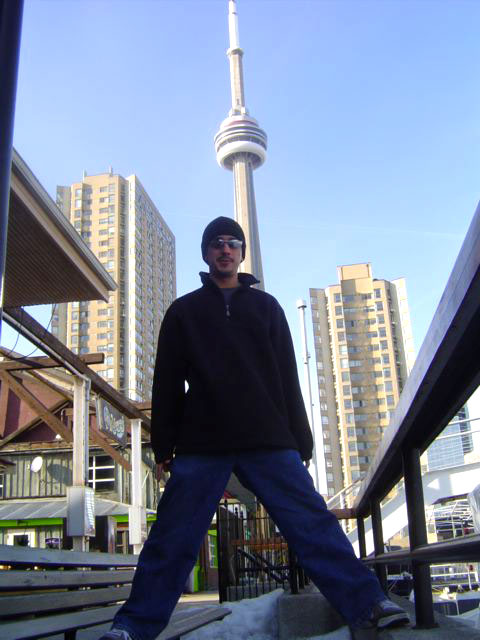 Roberto Puig
VFT Program-2004
What education did you have before you took the Visual Effects for Film and Television course?
Before Seneca I had a 4 years degree in Graphic Design in Mexico. I had been working as a freelance designer for almost 3 years before I decided to get enrolled into the VFX program.
Tell us a bit about your experience at the college.
The Seneca campus was really nice, very different from the university I went to in Mexico. The teachers were great, but as often happens, some better than others. But I can really say that some of them truly made me want to be part of the motion graphics and VFX industry. I think
their advice, and the fact that they were true professionals working in the industry were the most important things to me.
I think the main thing that was different from the VFX program to any other course I have ever taken, is that it was really close to what reality is in the industry. Now that I am working, I can see how the program helped me to succeed in finding a job.
How do you use the education you got at Seneca in your job today?
Other than trying to keep up the quality of my work, (like teachers always expected from us) I can say that there are some very specific tips and tricks I got from my teachers, that I use on almost every project I have, and some techniques that have helped me to solve problems some times.
Stuff like where to look for answers, tutorials, forums, high res images, etc, are always there for me to use, and some of those came directly from the teachers, who had been those resources for years.
I can honestly say today, that the most valuable part of the education I got from Seneca, came from sharing the experience, tips and tricks with true professionals.
What advice would you give potential students who are thinking of taking the course?
Listen to the teachers, they are people with years of experience in the industry, but don't wait for them to solve everything for you. You have to make your own way to success and that starts at school. Learn, research, and experiment on your own time. That will give you the experience that you need to find a job.
Software isn't everything. Learn the techniques and understand the thinking behind them, then you can apply those techniques with any software that you have to work with.
(Written in 2007)