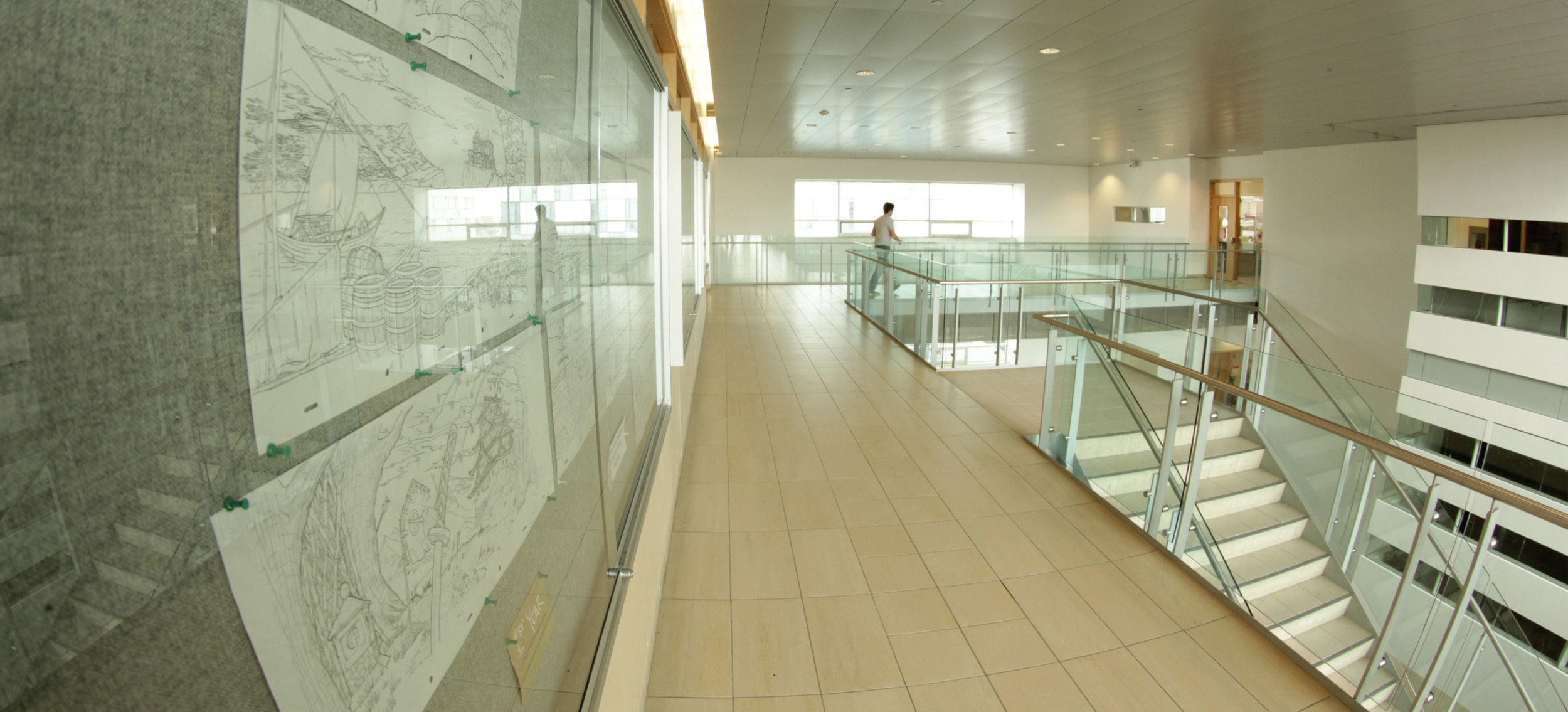 PORTFOLIO REQUIREMENTS
A portfolio of your work will be used to select applicants for VFT program. Before you start organizing your portfolio, keep in mind that this is a Graduate Program. This means that we expect that you have a portfolio that's at the level of someone who has graduated from a post-secondary program. If you have any questions, please don't hesitate to contact us.
PORTFOLIO GUIDELINES
The portfolio should contain examples of your 5 best pieces of work.

We are most interested in the work that relates to visual effects and/or motion graphics; this can consist of your best 3D or 2D work you may have done in a previous course or on your own. Examples include:

3D models you created

3D models you textured

3D models you rendered

3D models you animated

image manipulation using programs such as Photoshop (please include 'before and after' images if you do heavy image editing)

any compositing work you may have done

design and/or motion graphics work


Handing in a collection of .jpg and still images is fine, but be mindful that you can only have five pieces of work

If your portfolio is a demo reel, all work combined should be no longer than 2 minutes. Anything beyond the 2 minute mark may not be looked at.

Do not copy tutorials off of the internet and submit it as your own work. Take the principles of the tutorials and apply it to your own work.
LETTER OF INTENT
Please include a Letter of Intent with your portfolio. It should be under a page long, explaining who you are and why you think you will succeed at Seneca.
PORTFOLIO SUBMISSION
You will be given instructions on how to submit your portfolio online.
PORTFOLIO DEADLINES
Portfolios will continue to be accepted until the class is full. You are encouraged to apply and submit your portfolio early to be assured due consideration.
We are always accepting portfolios.